Helping people leverage action
to achieve the goals they desire!
Are you ready to take action on your dreams and goals?
Do you feel like something is missing but you just can't figure out exactly what it is?
Are you going through a life transition and need a little support and guidance as you navigate through this new chapter in your life?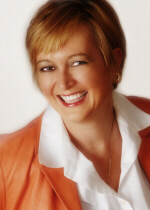 First of all, let me congratulate you. You wouldn't be checking out my website if you were not ready to make some changes in your life. Just the awareness that you need to do something is a big step.
I am Coach Rachelle Disbennett Lee, PhD, and I work with busy professionals and entrepreneurs who want to stay focused and on target on their goals while staying sane and balanced.
Let me cover some basics with you about my action oriented approach to Coaching:
As your Coach, I come from the perspective that all parts of your life are integrated and that no one lives in a closed system.

The concept of Coaching is that you move from having an ordinary life to an extraordinary life.

You don't just change your life with a Coach; you re-invent it.

My action oriented approach to coaching brings together diverse elements of your life creating synergy and balance.

You learn to connect with what is most important to you.

The Coaching process is one of Discovery, Creating Awareness and then moving into Action.

Working with a Coach is about being in action.
Why Should You Hire A Coach?
Power in Partnership - It is easier when two people are rowing the boat! Coaching isn't about me lead you follow. Coaching is about the two of us creating a partnership focused 100% on your success.
Accountability - There is something powerful in sharing your dreams and goals with a Coach who is committed to helping you achieve them. There is no limit to what you can do when someone believes in you, supports you, and listens to you.
Focus - It is so easy to become sidetracked and allow life to get in the way of living. With a Coach you will stay focused and on track.
Fun - It is just more fun when someone else is along on the journey. You can do it on your own, but you don't have to do it alone.
Why hire me as your Coach?
Good question and only you can answer it. If you want to work with a Life Coach committed 100% to your success, is a generous listener and a bit edgy, I am the coach for you. I offer a complimentary 30-minute coaching session so we can determine if we could create a powerful partnership. If not, I know a lot of coaches and could provide you with a referral. Call 720-352-6980 or send me a message to set up your complimentary session today.
Your first step is to download a copy of my free report, The Power of Action – How to Create More Wealth, Health and Happiness Through the Power of Daily Action. Click here for your free copy.
Second, call me at 720-352-6980 or e-mail me rachelle@coachlee.com for your complimentary coaching session. In 30 minutes we can create a plan of action that will get you moving in the direction of your goals and determine if I am the right coach to help you get there.
The only thing that will change your life is action. If you do nothing about your situation right now you will still be dealing with the same issues and problems months from now. Please don't let that happen. Get a copy of my free report and give me a call to set up your complimentary session. You deserve to live the best life possible. Don't hold yourself back.